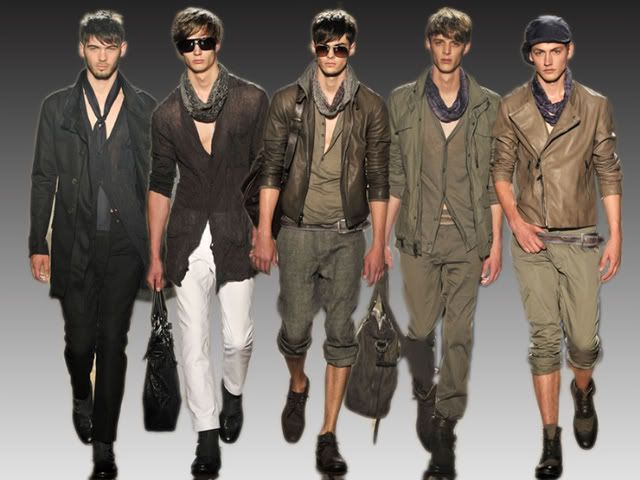 John Varvatos Spring 2011 = Casual Luxury
Linen.
Sheer Tops.
Rolled Pant Legs.
Unbuttoned Shirts.
Lightweight Cardigans.
Leather Motorcycle Jackets
The John Varvatos Spring 2011 line definitely made a lasting impression on my thoughts of spring styling. I am simply in love with how put together and effortless the looks are, as well as the fabrics that seem so lightweight and comfortable. The collection followed the color trend of the season, featuring shades of brown, olive, taupe, and camel. Accessories wise, the Varvatos line seemed to show an affinity for scarves, which seemed to balance out the skin shown from the unbuttoned shirt look. Shoes ranged from polished leather dress shoes, to suede boots, to a mixture of both. All in all, the Varvatos line did an impeccable job of bridging the gap between luxury and everyday wearability.
My absolute favorite look from the collection: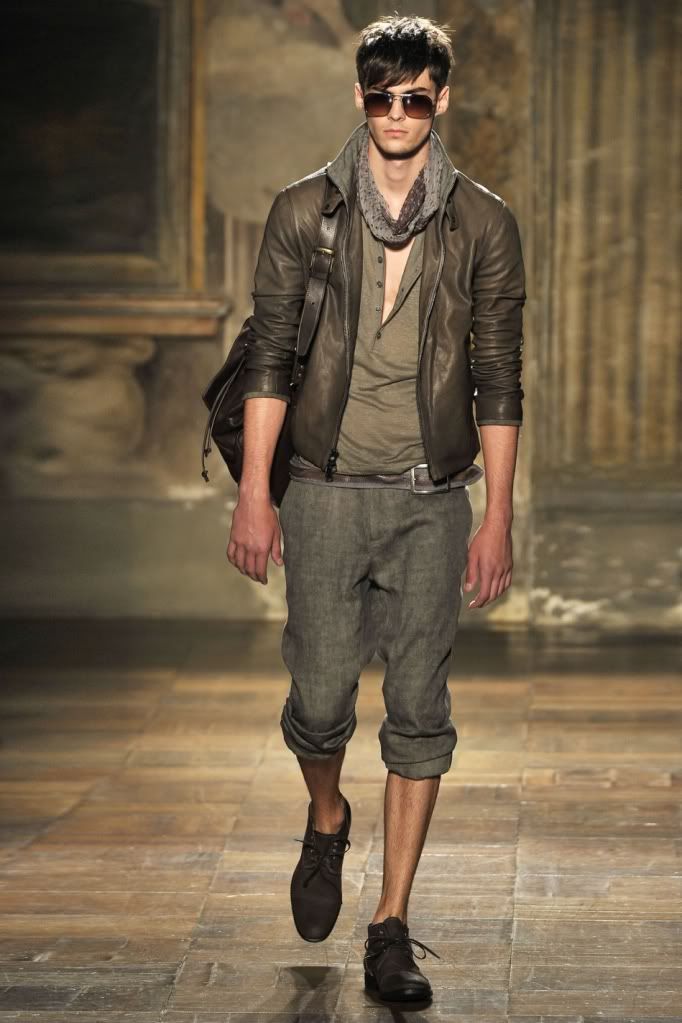 I'd Wear it everyday if i could!