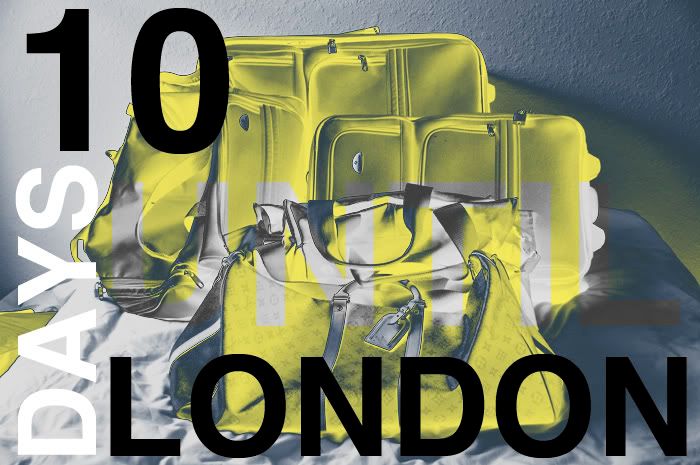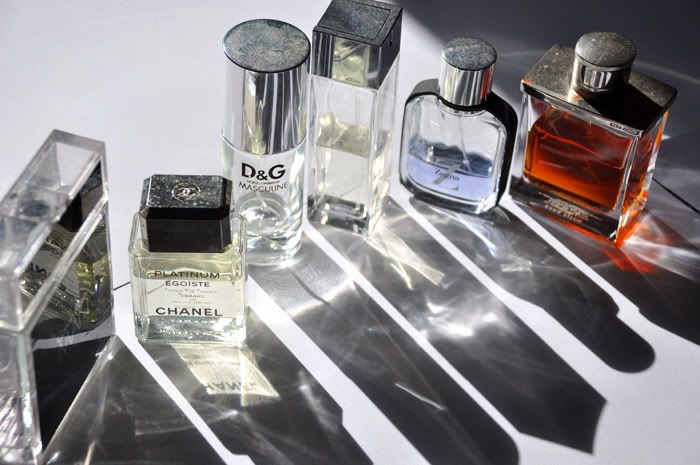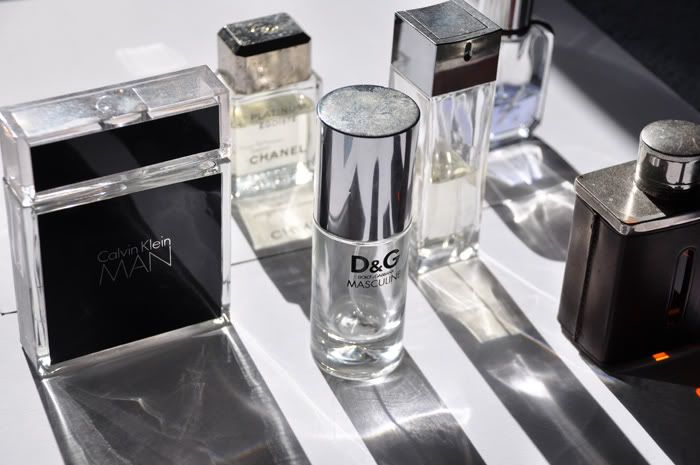 CK MAN, D&G Masculine, Chanel Platinum Egoiste, Armani Diamonds, Ezra, Z Zegna
They say the sense of smell is the strongest memory trigger, i fully agree. Whenever i put on cologne, i immediately recall some of the people I've met, places I've seen, and the amazing memories i made while wearing it. Today i spent the morning packing my fragrances and decided that although it feels like summer here in Naples (82 degree weather & beach day everyday), it is time that i pack away my Summer scents until next year.
FAREWELL SUMMER
Summer scents bring back memories of laying out with drinks on the beach, long summer nights, and the feeling of living in the moment- even in the coldest of winters. Every year i buy a new summer fragrance: First was D&G Masculine, then the most recent i had purchased was CK MAN. I only have a few spritz of the D&G Left and i have to re-purchase it next year.
D&G MASCULINE
- "playful, fresh and sensual citrus-rich fragrance for men. Central accords of bergamot and fig around lemon leaves, kumquat, peppermint, teak and vanilla make this blend both sensual and adventurous."
CK MAN
- "iconic. masculine. sexy. a sophisticated blend of exotic spices and rich woods creates the essence for the minimalist modern man. The fragrance unfolds best its sexy notes in cooler weather, a combination of citrus with woods which instantly reads as masculine, inviting, modern and fresh but not too fresh, if you know what we mean…"
HELLO FALL
My Fall Fragrances evoke the sense of warmth, and remind me of being bundled up in layers sipping coffee, driving with the windows down, Meteor showers, and hot chocolate.
The Fall scents i have left are: the Chanel Platinum Egoiste after shave, Armani Diamonds, Ezra, and Zegna colognes. The Egoïste is very earthy/woodsy, the Armani Diamonds is very warm/earthy/sweet, the Ezra smells like a woodsy/musty alpine forest, and the Z Zegna is very fresh-out-of-the-shower masculine smelling.
Here are better descriptions of the fragrances:
Chanel
-"Egoïste by Chanel cologne is a memorable and seductive scent composed of spice, wood, and vanilla notes. The top notes, intensive and fresh, include rosewood and coriander. The fragrance then becomes warmer and mysterious due to Bulgarian rose, carnation, and warm cinnamon in its heart. The scent reaches its full expression in the lingering base composed of sandalwood, intensive vanilla, and ambrette seeds.
Armani Diamonds
-"a juicy and fresh gourmet woods cologne with an unusual top note reversal that makes the scent as rare and precious as diamonds themselves. A sweet introduction of bergamot with guaiac, vetiver, and cedar mixed with Szechuan pepper and cocoa delight the senses unexpectedly. Armani's Diamonds cologne is elegant, refined and fresh."
Ezra
-"Exciting the senses with lavender, fresh bergamot, and sexy leather accords, Ezra Fitch deepens into a masculine musk and finishes with the strength of sandalwood."
Z Zegna
-"A light, refreshing scent, bright as a summer morning, it's perfect for casual occasions and young men. Its inclusion of the Casoar fruit, a kind of New Guinea blueberries which resemble red currants, alongside Mirabelle plums give a note of tart, lightly green- sweet nuance. The spicy accents (nutmeg and white pepper) add a piquant tone which will have you intrigued. Take Z with you in the mornings and revel in the freshness!"
some of the scents i have to purchase this fall are:
Yves Saint Laurent La Nuit De L'Homme and Dolce & Gabbana The One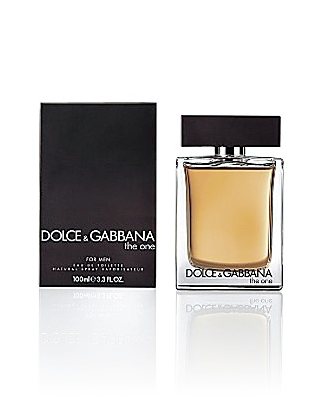 For the YSL, Sephora describes it as:
"Bright, masculine freshness combines with sophistication and nonchalance to create a fresh, yet deep and mysterious scent with notes of Cardamom, Cedar, and Coumarin—a structure of contrasting forces."
For the Dolce & Gabbana:
"Sensual, spicy, oriental fragrance developed on the harmony of tobacco with refined base notes of cardamom, ginger, cedarwood, and citrus spice accord. It is both classic and modern, vibrant and engaging."
With these two, I'll have the best of both worlds with the freshness and the warmth! Very excited for these new fragrances, and equally new experiences.
What Scents are you planning to buy this fall?